How Much Does Junk Removal Pricing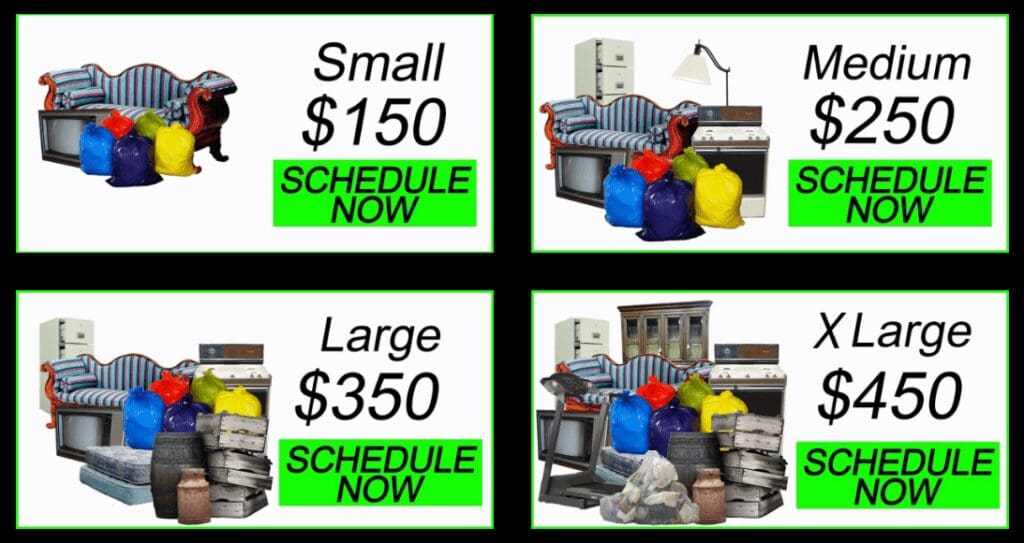 Junk Removal Pricing
When remodeling your house, you could employ a junk removal service to remove outdated furniture, flooring, and fixtures. Large trucks are typically used by junk removal businesses to transport junk. When appropriate, these experts may even recycle or donate your unwanted belongings.
Same-day junk removal businesses base their prices on the amount of junk you have, any additional fees like licenses that may be necessary, and your location. Junk removal costs normally range from $162 to $250, while the national average is $200. The kind of junk, the number of goods, and the size of your load all affect the cost of junk removal. Although several factors can affect the ultimate cost of your junk removal service, this blog offers a good place to start when evaluating your expenses.
How Does Junk Removal Pricing Work?
The price of disposing of unwanted objects may vary depending on various other criteria in addition to size and kind. These are the primary elements that will determine the ultimate price:
Type Of Junk
For the removal of yard waste like clippings, building debris, or mixed waste, as well as furniture, beds, electronics, and other items, you may have to pay a separate fee. Although many businesses base their prices on truckloads, because some junk is heavier than others, the pricing may result in changing weight instead.
Materials
You'll probably have to pay more to haul away poisonous or dangerous goods. Additionally, some businesses charge more for recycling services.
Amount Of Junk
Affordable junk removal professionals take the size and weight of your task into account when determining their costs, much as long-distance movers do. To determine price, businesses may only provide one truck size and split its volume into eighths. Alternatively, they could provide different truck sizes. In either case, the size of your rubbish will be taken into account in your quote.
The Company You Select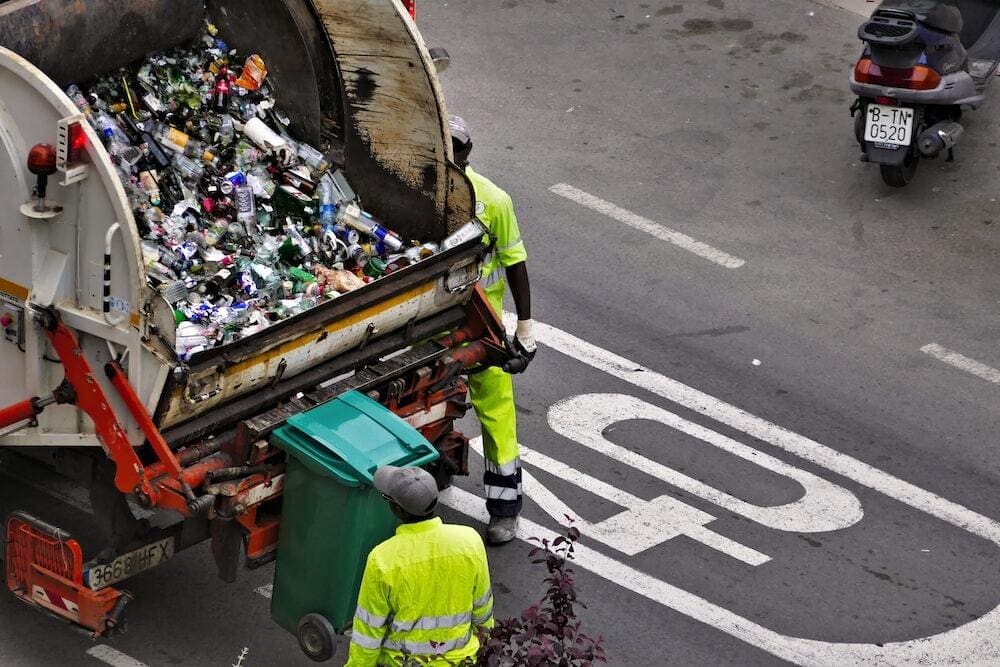 Simply, some junk hauling service providers may charge more than others. As a result, it is sensible to check pricing from several vendors before choosing one to deal with.
Seasonality
Due to increased demand in the summer than in the winter, junk removal charges are often higher during the summer. The good news is that you might be able to save money by hiring a rubbish removal service during the off-season.
Type Of House You Own
The cost of removal may be impacted by carrying rubbish and debris down one or more flights of steps.
Location
Taxes, fuel expenses, and charges are all local or state-specific variables that might affect the cost of rubbish removal. Both supply and demand are important. If your location is home to several businesses that provide rubbish removal services, you might be able to discover cheaper prices.
The costs and the kind of specialist you require may vary substantially depending on how you classify the objects to be removed. We go into further depth below about the fundamental distinctions between "junk," "trash," "waste," "e-waste," and "compostingâ€.
A service that almost all county and city junk companies decline to provide, such as the removal of sofas, air conditioners, refrigerators, TVs, stoves, and other large appliances. However, once every three months, certain cities may have a free rubbish disposal day. For expert junk removal, budget $70-$570.
Trash Disposal
It is covered by your monthly energy bill and is routinely scheduled as your county or municipal.
Waste Removal
It entails getting rid of dangerous substances like mercury, latex paint, or other toxic elements. This service also removes building waste for a fee of $60 to $125. Hazardous garbage cannot often be removed by shed removal service companies.
It consists mostly of technical equipment, such as monitors, printers, computers, copy machines, shredders, etc. Costs vary greatly.
Composting
Depending on the amount, the cost to remove and compost yard trash and food waste ranges from $70 to $100.
How Much Money Does Junk Removal Companies Make?
After expenditures, each garbage removal operation makes an average of $200 in profit. This number may rise depending on how many jobs you accept each day. If you work 5 days weekly and assume three jobs each day, you may earn $600 per day or $3000 per week. Junk removal companies may earn $156,000 a year.
Remember that this figure is only an estimation. Your typical profit may be more or lower depending on where you reside, the kind of junk hauling services you obtain, and how frequently you work. Consider obtaining qualifications that enable you to handle more difficult projects or dispose of more hazardous trash to increase your typical earnings.
E-Waste Removal, Recycling, or Disposal
Services for Cleaning Up
Removal, Disposal, Recycling, or Donation of Furniture
Device Removal
Hot Tub Removal
Mattress Removal, Recycling, Donation, and Disposal
Debris Removal
Recycling and Disposal of Televisions
Yard Waste Removal
Related Topic: Is Dumpster Rental Cost-Effective?
Best Price Junk Removal In 3 Simple Steps
Wayne Murray South Sound Services Junk Removal
Serving Puyallup, Tacoma, Auburn, Olympia, and surrounding areas. ABOUT | PRICES | REVIEWS | SERVICES